Free
Colorize

Pictures Instantly

We use AI image coloring algorithms trained on millions of black and white photos and colorize them to add natural and realistic colors to old photos.

No skills needed! No Registration! 100% Free AI Colorize Photo! Super easy-to-use!

Step 1. Upload Image

Step 2. Click on Colorize Button
Step 3. Download the Image

Step 1. Upload Image

Step 2. Click on Colorize Button
Step 3. Download the Image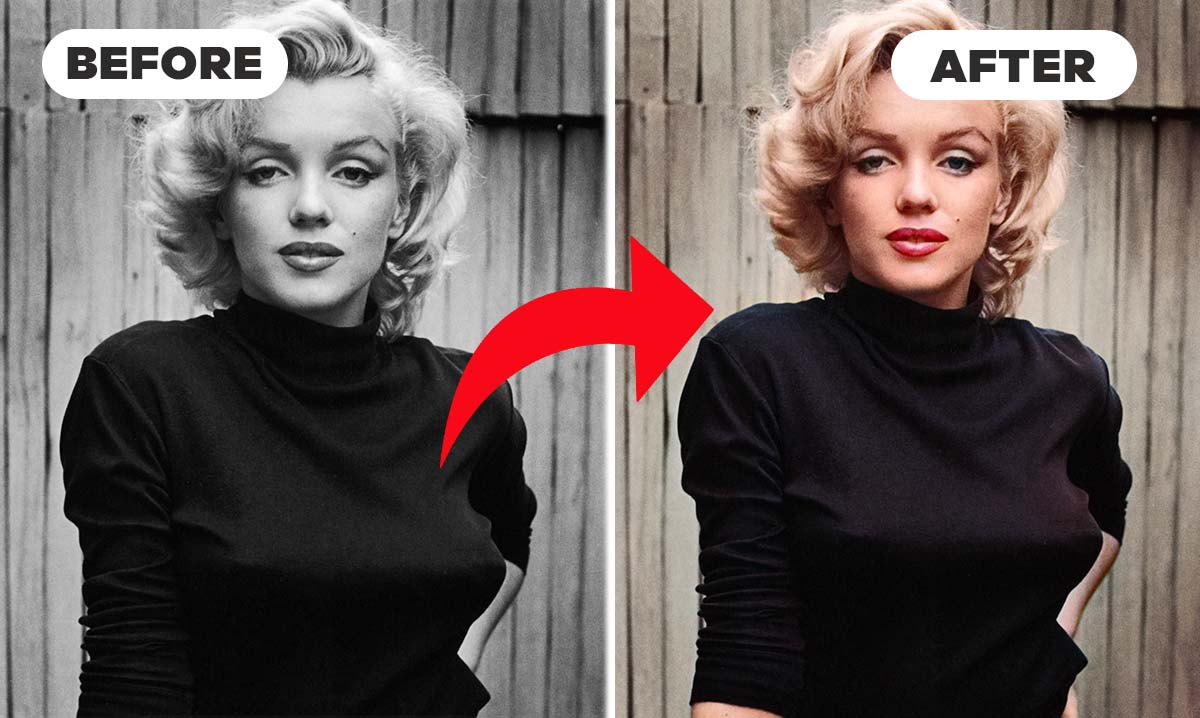 Colorize Black and White Photos with AI
Do you wish to bring back the memories you had in the 1970s and 1990s? You can use AI Photo Colorizer to colorize old pictures of families, historical figures, ancestors, movies, etc. It allows you to reimagine the past by coloring pictures of your ancestors and historical figures. Using ToolXoX, you don't have to hire a professional to colorize your black and white photos. Our AI photo colorizer will instantly color your old photographs to bring them to life.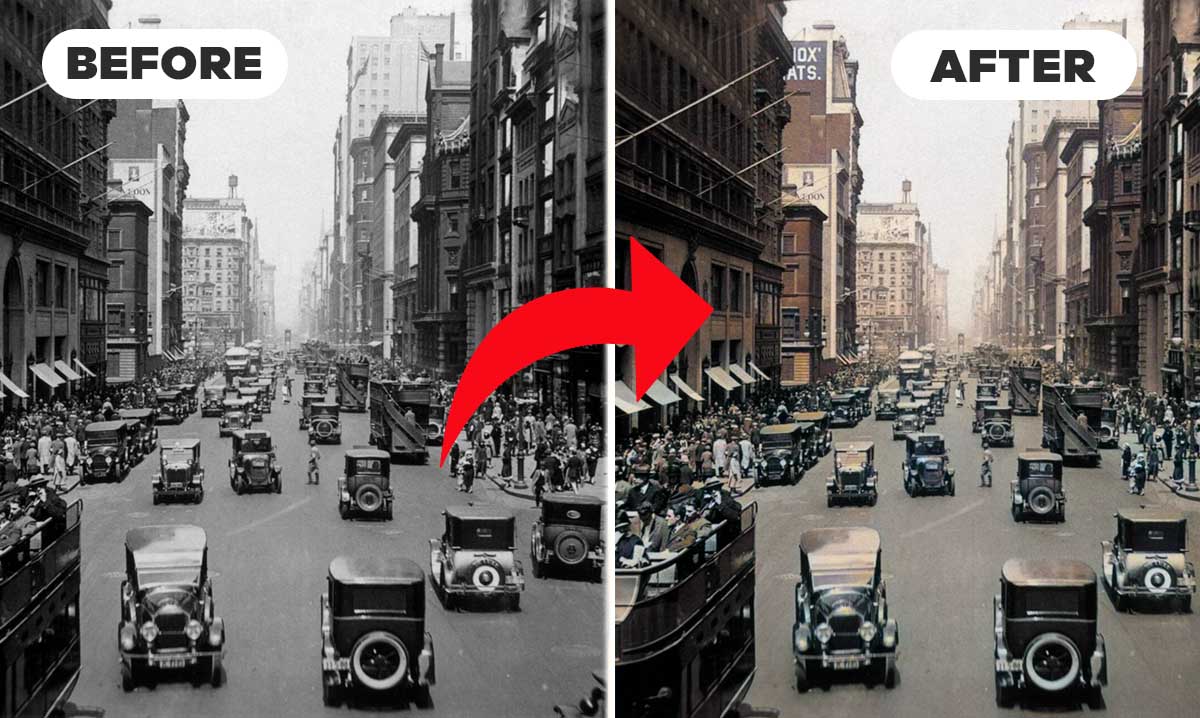 Automatically Colorize a Photo
With our AI Photo Colorizer, you can easily colorize your old black and white photos instead of using traditional color filters. We use AI coloring technology and deep learning to enable consistent and natural colors to be added to your old photos.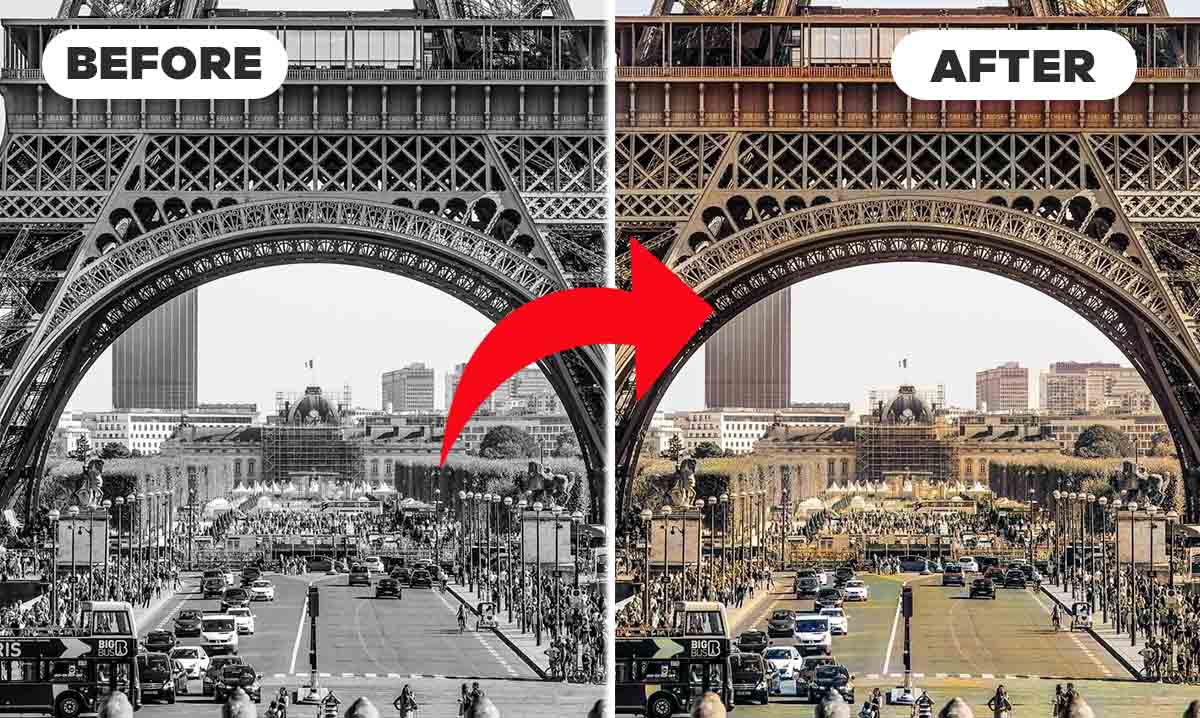 Restore and Colorize Old Photos with AI Picture Colorizer
In addition to restoring your old photos to their original colors, ToolXoX's AI photo colorizer offers amazing photo restoration and AI colorization services. Aside from colorizing images, we also restore old photos and remove any spots or scratches, making them look like they were taken yesterday. Try ToolXoX out now and colorize a photo!
FAQs about our Free Photo Colorization
1. How can AI Photo Colorizer help you?

You can colorize old black-and-white photos with Old Photo Colorizer, and the tool will help you fix damage before colorizing them.

2. Is AI Photo Colorizer capable of handling all types of photos?

It focuses on black-and-white photos, but can also be used for damaged images. If your images have structural errors, like pixelation, graininess, or greying, you should first use Online Photo Repair to fix them.

3. How long does the process take?

The exact time it takes to process a photo will depend on the complexity, however in general it will only take a few seconds to a minute.

4. Can I use it on mobile phones?

There is no limit to what devices you can use AI Photo Colorizer Tool on. It's an online tool that works on any device you have.

5. Is the AI Photo Colorizer free?

Use this free AI Photo Colorizer Tool to colorize your photos.

6. What images are supported?

Currently, ToolXoX supports PNG, JPG, JPEG, and WEBP image types

7. How to colorize a black and white photo without Photoshop?

It is not necessary to use Photoshop to colorize black and white photos. ToolXoX offers a free online AI image colorizer tool that automatically colorizes black and white photos. Upload your photo, click on the 'Colorize' button, and ToolXoX will do the rest.